Scavenger Hunt
in Downtown Spokane
Our most popular team building event. Below is the format we follow as a team building event.
Welcome: Start with welcome and instructions at a local restaurant or bar. Divide group into teams, then pass out materials, go over guidelines and the time frame for the program.
Team Pride: Each team must elect a team captain and person that will take all the photos (can be the same person), then create a team name and slogan which represents their commitment to success and teamwork. Points for the best name! Team will then go over materials and plan their strategy.
The Hunt – 60 – 90 minutes, involves:
Photo Missions: Team members taking photos of themselves at locations they must find, and then challenged to do something at the location (like everyone jumping in the air as shown here).
Landmarks/ Businesses: Each team will need to find to 8 – 10 places through word games and pick something up.
Trivia: Members have to answer questions about Spokane and if they don't know, will need to ask "the man on the street".
Rendezvous: End at a winery, restaurant or bar to tally scores and enjoy some drinks and food. We make a big deal of the winners and award them silly prizes.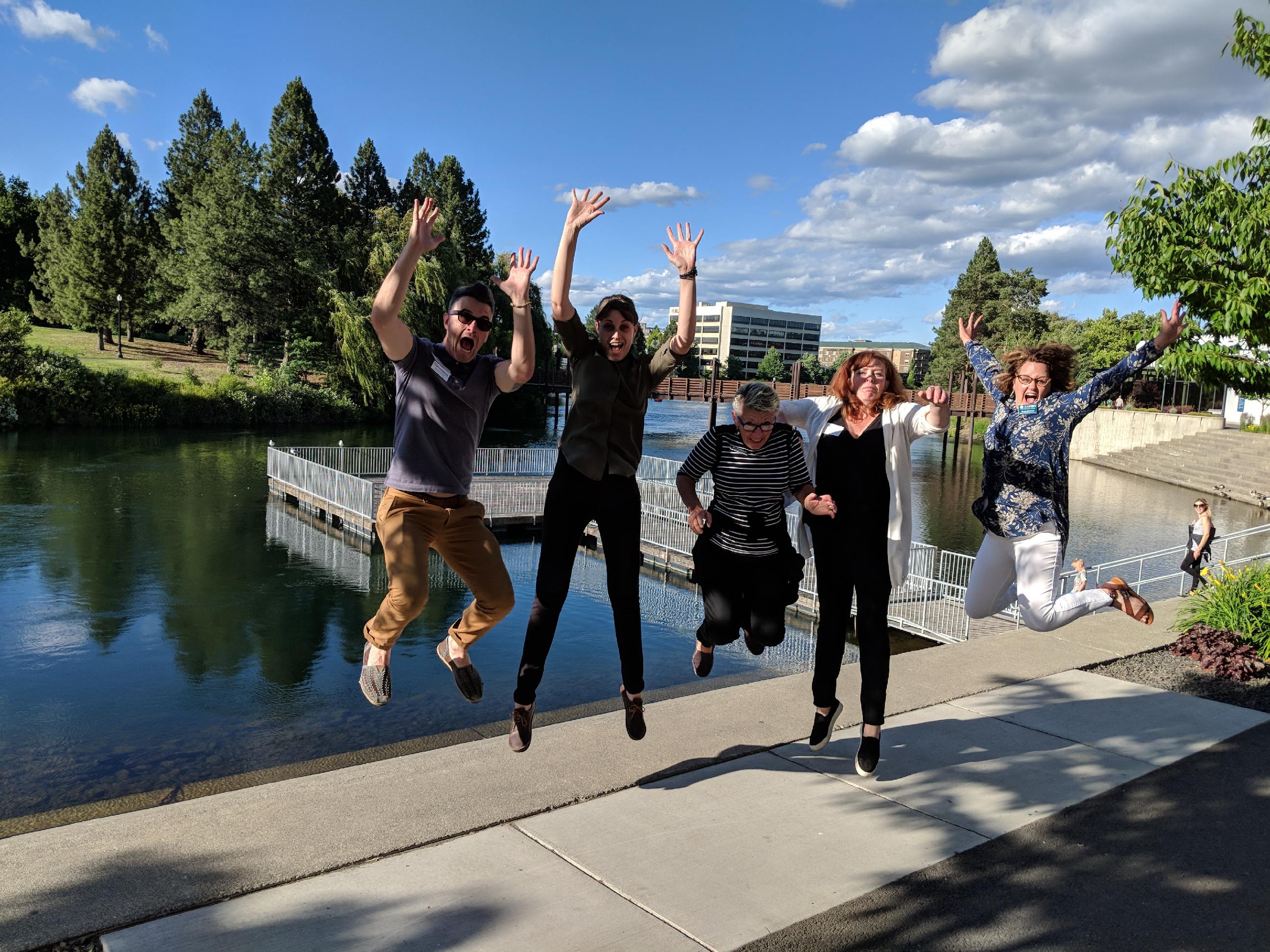 Challenge: Capture your team jumping in the air at location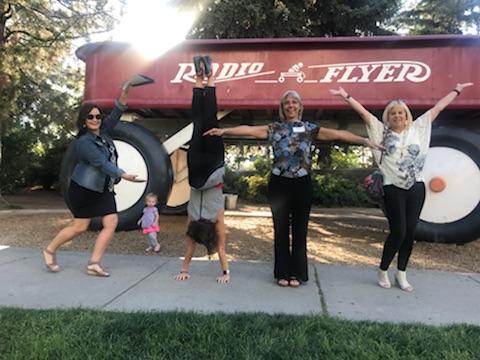 Challenge: Take a crazy photo at the Big Red Wagon
"We had a blast—what an amazing way to see this city!"