The Spectacular Laser Light Show
on the Spillway of Grand Coulee Dam
Travel through Eastern Washington's rich farm country and along the way learn about the Cataclysmic Ice Age Flood that sculpted the landscape. Grand Coulee Dam, one of the largest concrete structures in the world, sits astride the Columbia River; the second largest river in the United States.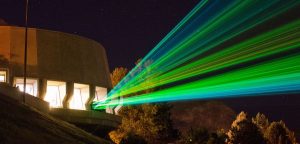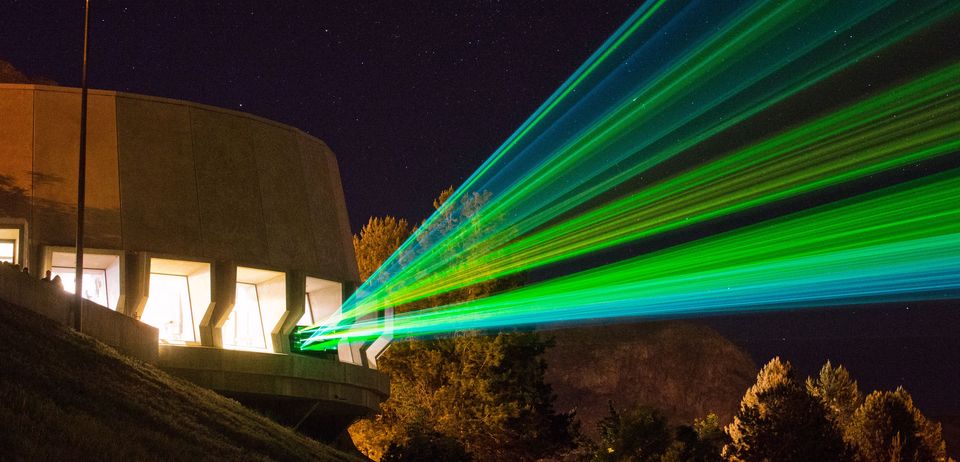 Built in the 1930s to produce hydroelectric power and provide irrigation to 500,000 areas in central Washington State, it is a major contributor in the Bonneville power grid supplying electrical power throughout the western United States. See the Laser Light Show that tells the story of the river and is projected on the spillway as water pours down the face of the dam and acts as the screen. The show is narrated and accompanied by music and you'll be seated in bleacher seats. There is time to explore the Visitor Center at the Dam. Dinner is hosted in Grand Coulee
Time: 7 hours.
Available the end of May through the end of September.